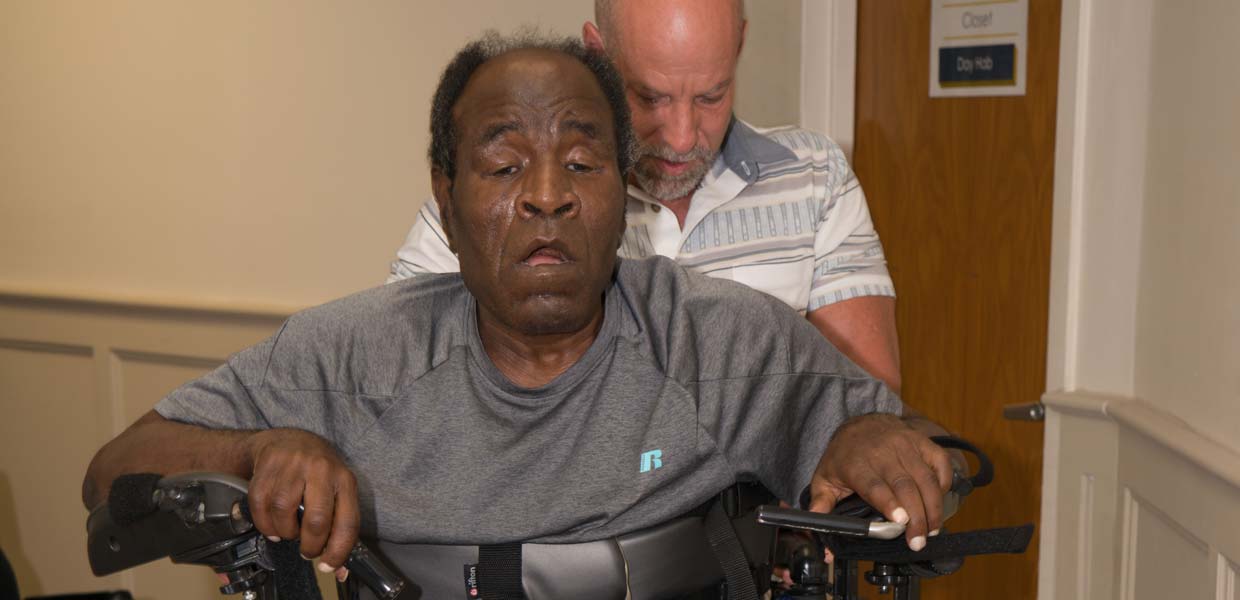 Providing Healthcare Support for Individuals with Intellectual or Developmental Disability

Physical and health challenges are common among individuals who have an intellectual or developmental disability. Providing the proper level of support for each individual's overall health is central to the core values and principles of the employees of Michael Dunn Center. Our commitment to striving for the optimal health status for each individual served is demonstrated by the Health Services Department. With a staff of over 50 nurses, 6 therapists (including Occupational Therapy, Physical Therapy, Nutrition and Speech Therapy) and approximately 100 unlicensed direct service professionals and support staff, the Health Services Department offers a variety of health related services.
The Health Services department is also responsible for the management and day to day operations of six Medical Residential Homes. All of the individuals served within these homes require a significant amount of health related support to be able to have opportunities and choices regarding the lives they want to lead. The primary goal is to be proactive and provide as much preventive health maintenance as necessary to sustain a high quality of life for each individual. Thorough and frequent health assessments are part of a 24 hour a day, 7 days a week routine. The sharp assessment skills of Michael Dunn Center's health professionals have proven to be invaluable in maintaining an overall high quality of life for each individual served by our department. Our nurses are able to handle medical issues for our individuals throughout the individuals changing needs as our population ages.
Additionally, the nurses oversee all medical appointments for individuals who do not require 24 hour nursing care and transport individuals to medical appointments. They monitor all medication administration for the day and evening programs. RNs are also trained to teach medication administration classes certified by the Department of Intellectual and Developmental Disabilities of the State of Tennessee to train unlicensed professionals to administer medications.
The therapy department is under the umbrella of Health Services. We provide all necessary Occupational Therapy, Physical Therapy, Nutrition services, or Speech Therapy for adults who choose to utilize the MDC therapy group. The Therapists provide individualized services and function as part of the individual's team. Our therapists also provide services for individuals at home or in other agencies.
Our success story from a medical residential home:
We had a gentleman named William who came to us from a nursing home. He was a diabetic who was morbidly obese and had a wound that took a year to heal in the nursing home. When he came to us, he was high risk for losing his legs to amputation. Over the course of several years with supportive services and encouragement from his staff, William lost 150lbs. and is very healthy. He was able to come off several medications including pain medication, blood pressure medicine, and the oral medication for his diabetes. William is continuing to lose weight, has started to work, and enjoys a better quality of life.